Sliding Gates
Securafit design, manufacture and install Automated Sliding Gates, with each one being manufactured to order. Our gates can be manufactured to predetermined dimensions, or we can design bespoke gates with a site survey – considering the fall in the road, obstacles, and any other factor that makes that entrance unique.
Sliding gates are ideal for wide entrances, tight spaces and/ or rough terrain. Sliding gates can be manufactured to suit openings between 1m-20m wide, and designed in a range of styles and heights.
COLOURS:
standard colours include :
RAL 6005 Green
RAL 9005 Black
Other colours are available upon request.
Design
Securafit have a variety of infill options available. The two distinct categories are the 'Railings' range and the 'Securamesh' range. Check out our Fencing & Railings to learn more about the types of infill available.
Securamesh Infill options include:
Sliding Gate variations
Siding Gates be be placed in two distinct categories – Ground Track and Cantilever.
Ground Track Sliding gates consist of a Sliding gate with wheels on the bottom, that slide along a single track that is protruding out from the ground.
Pros:
shorter and more compact when compared to cantilever Sliding gates
Cons:
Ground track exposed to wear & tear, and debris collect around the track
Cantilever Sliding gates have a large track on the bottom of the gate, and a pair of Carriages secured to the ground, which roll back and forth internally to the track. Since the carriages are raised from the ground, the Sliding gate doesn't come into contact with the ground, providing a 'floating' effect.
Pros:
Cantilever Gate does does not have a ground track – overcomes poor terrain
Cons:
Increased overall length of gate to accommodate cantilever design, typically 40-50% of the gate opening. Larger runback area required as a result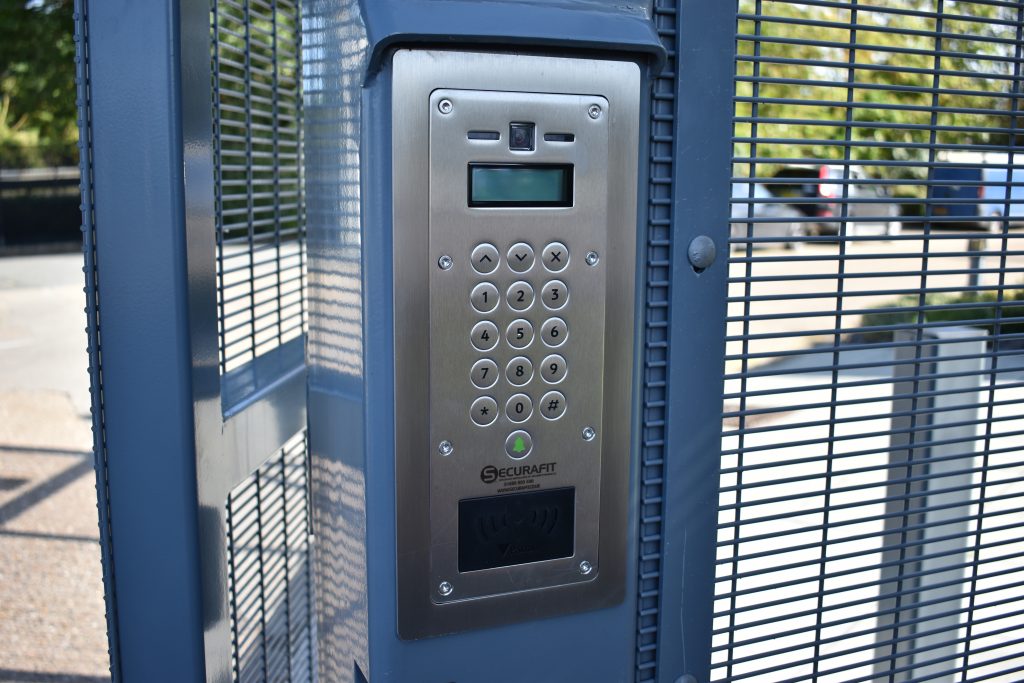 Access Control
Access control includes Intercoms, Keypads & Fob readers. Access control devices can be integrated will existing systems for fluent control of your entrances. Find out more from our Access Control page.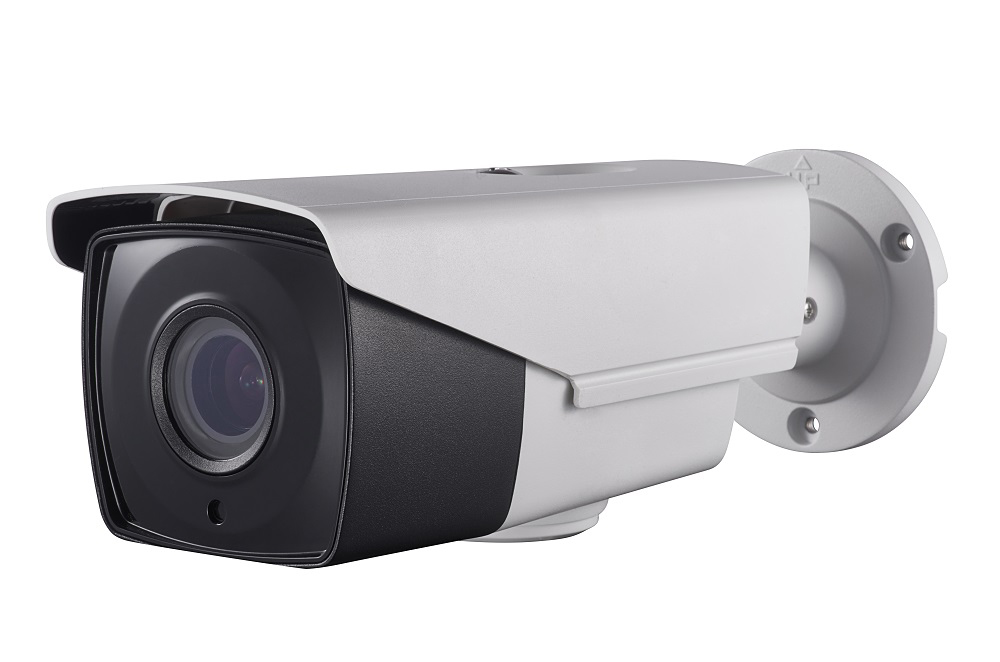 CCTV
Securafit can install fully integrated CCTV systems to help monitor your perimeter, and deter intrusions. Find out more from out CCTV page.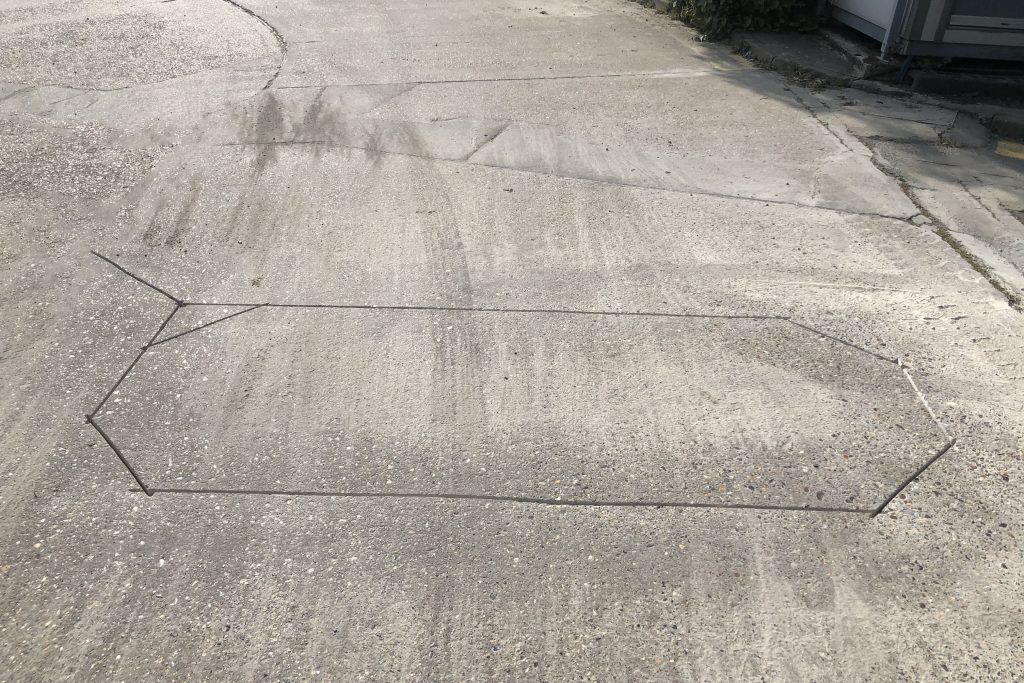 Ground Loop
Ground loops are devices cut into the ground that detect the presence of a vehicle passing overhead. This sends a signal which can operate the gate automatically, allowing the vehicle to leave the site without interacting with any access control.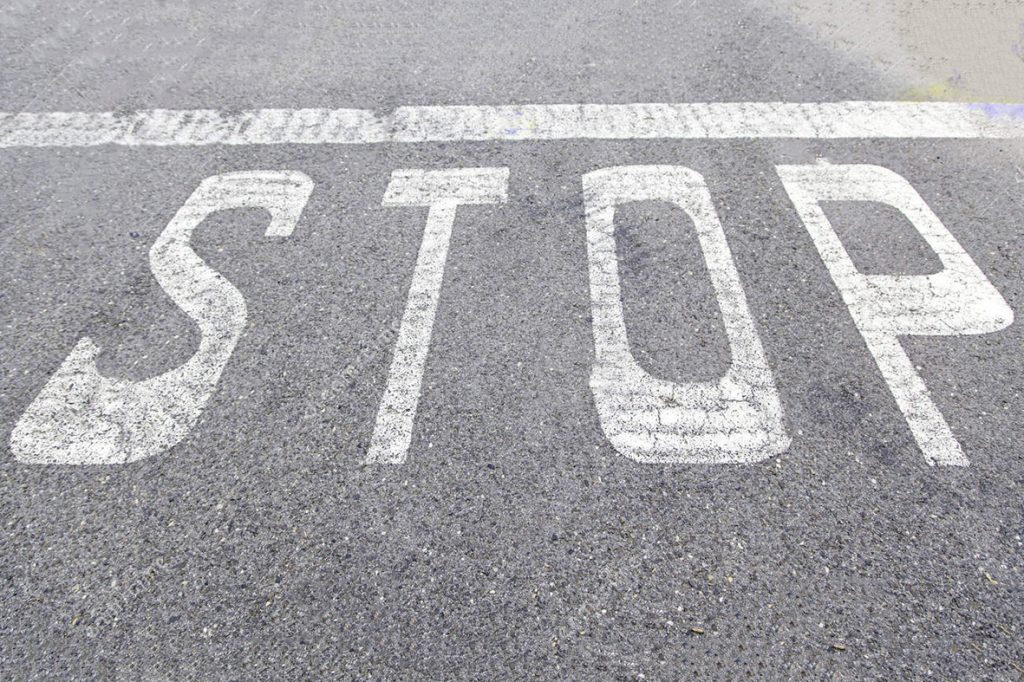 Line markings
Thermoplastic Line markings can be used to denote pathways, road edges, parking spaces & instructions.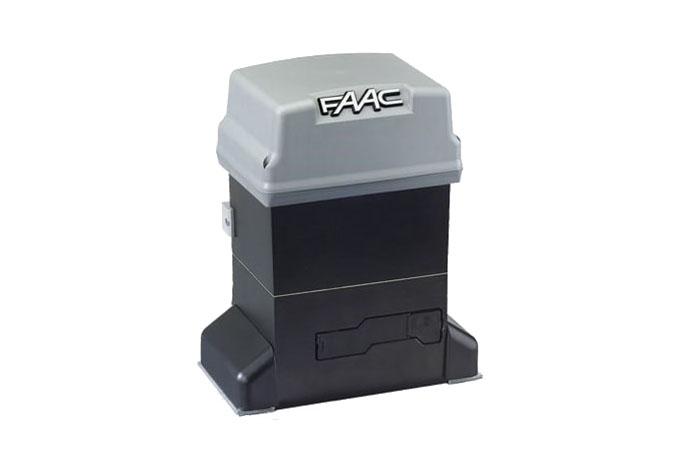 Automation
Both Cantilever & Ground Track Sliding gates can be fully automated.
We can also design gates to be Automation Ready – Manufactured & installed as a functioning manual gate whilst allowing for automation at a later date.
Please note: Automated Gates will require additional safety products to make the gates comply with the latest safety standards – you can find out more on our 'Gate Safety' page.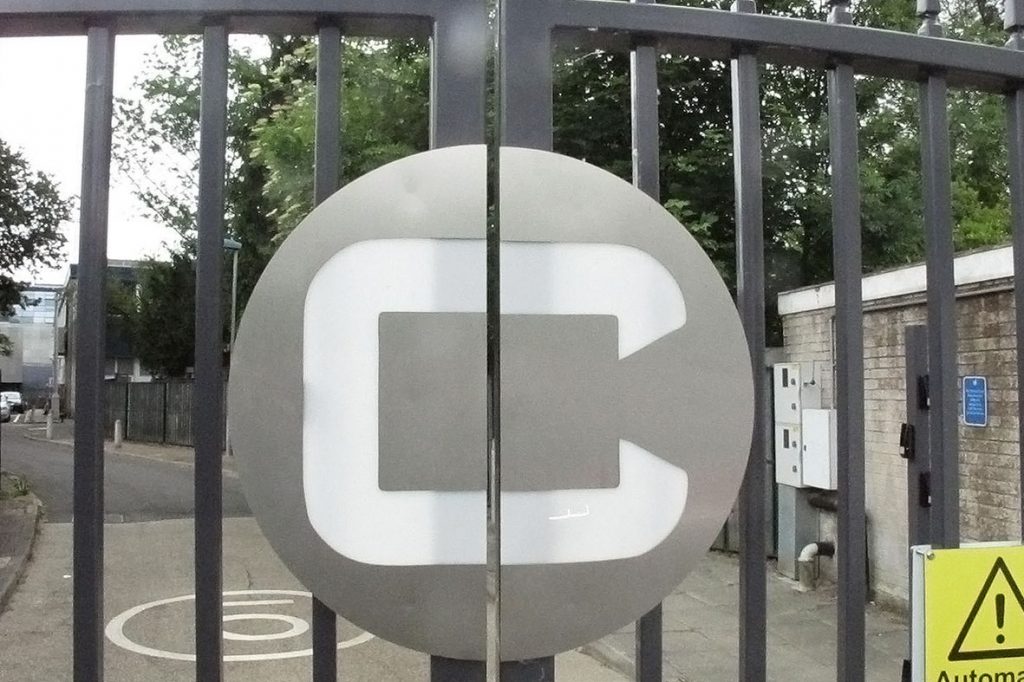 Shields, Signs & logos
Many of our bespoke gates need that extra touch to finish them – which can be done with a Shield, Sign or Logo – some examples include:
Mild steel Lasercut plates (lettering, logos)
Vinyl prints – versatile and durable
Single or Split shield
3D logos
Unique materials (Brass, Acrylic, stainless steel)