Pedestrian Swing Gates
Securafit design, manufacture and install Pedestrian Swing Gates, with each one being manufactured to order. Our gates can be manufactured to predetermined dimensions, or we can design bespoke gates with a site survey – considering the fall in the road, obstacles, and any other factor that makes that entrance unique.
Pedestrian Gates are swing gates intended for non vehicular access, typically located across a footpath. A Pedestrian gate can be manual, semi automated or fully automated, and come in either single Leaf or double leaf form.
Single or Double leaf
large variety of design choices
Automation available
Matching Railings & Fencing
COLOURS:
standard colours include :
RAL 6005 Green
RAL 9005 Black
Other colours are available upon request.
Design
Securafit have a variety of infill options available. The two distinct categories are the 'Railings' range and the 'Securamesh' range. Check out our Fencing & Railings to learn more about the types of infill available.
Securamesh Infill options include: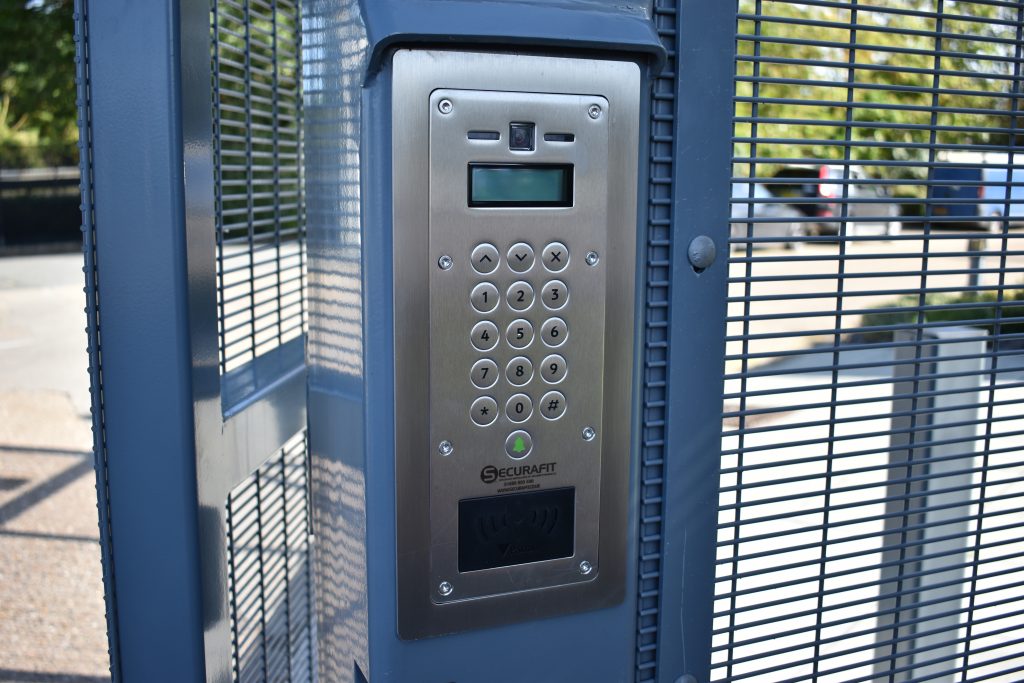 Access Control
Access control includes Intercoms, Keypads & Fob readers. Access control devices can be integrated will existing systems for fluent control of your entrances. Find out more from our Access Control page.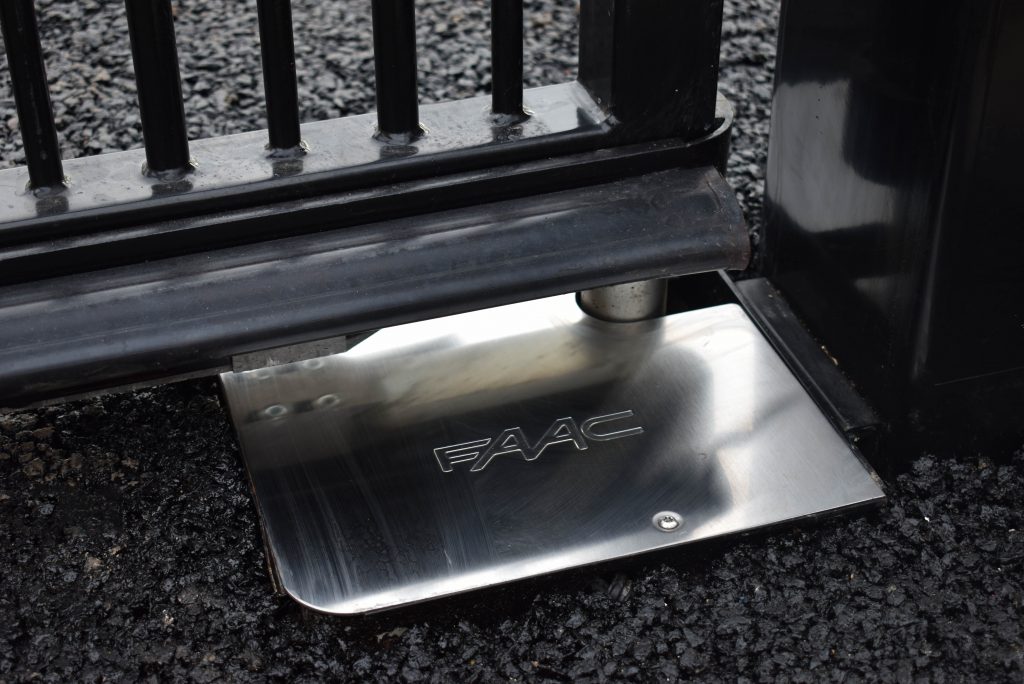 Automation
Automated can be achieved with either Inground Motors or Surface Mounted Rams.
Inground motors are the discreet option, with just a stainless-steel plate visible on the surface directly beneath the gate leaf. The leaf sits upon the motor that is recessed into the ground.
Surface mounted Rams are positioned on the back of the gate leaf, approximately a third of the way up the leaf. The Ram extends and contracts between its mounting points to operate the gate.
We can also design gates to be Automation Ready – Manufactured & installed as a functioning manual gate whilst allowing for automation at a later date.
Please note: Automated Gates will require additional safety products to make the gates comply with the latest safety standards – you can find out more on our 'Gate Safety' page.
CCTV
Securafit can install fully integrated CCTV systems to help monitor your perimeter, and deter intrusions. Find out more from out CCTV page.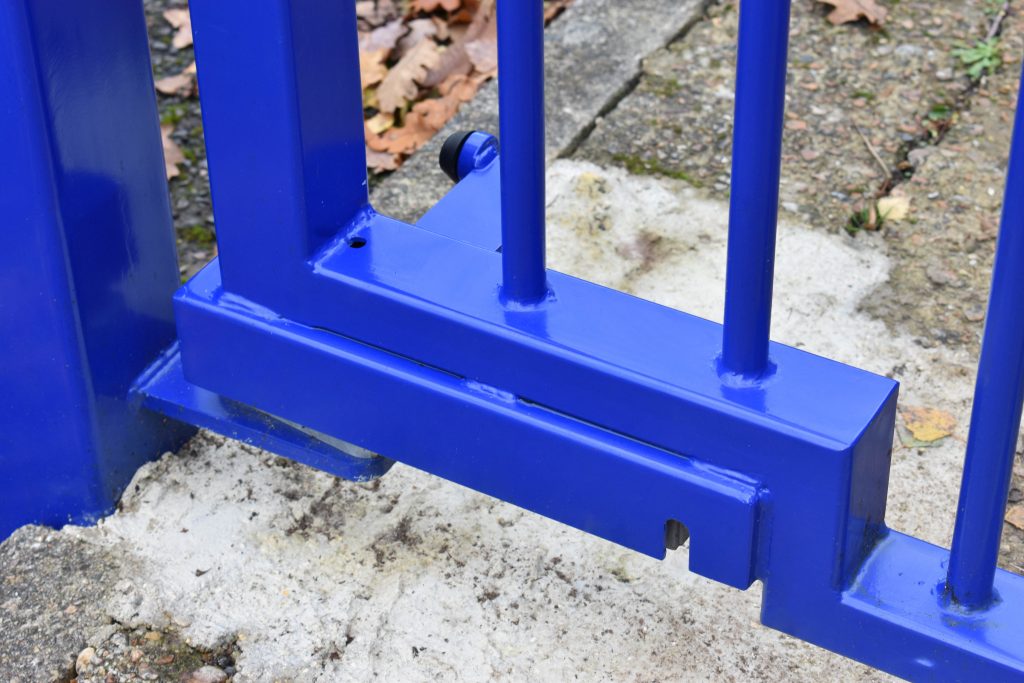 Semi-Auto Closer
Semi-Auto Built in closers is a device built into the gate at the bottom hinge corner. Utilising a combination of springs and dampeners, the closer with ensure the gate will close automatically when left in the open position.
Surface Mounted Semi-auto closers are an ideal retro fit solution. Working on a similar principal to the Built in Semi-Auto Closer by using springs and dampeners, this closer is bolted between the gate leaf and post, positioned at the top of the gate leaf.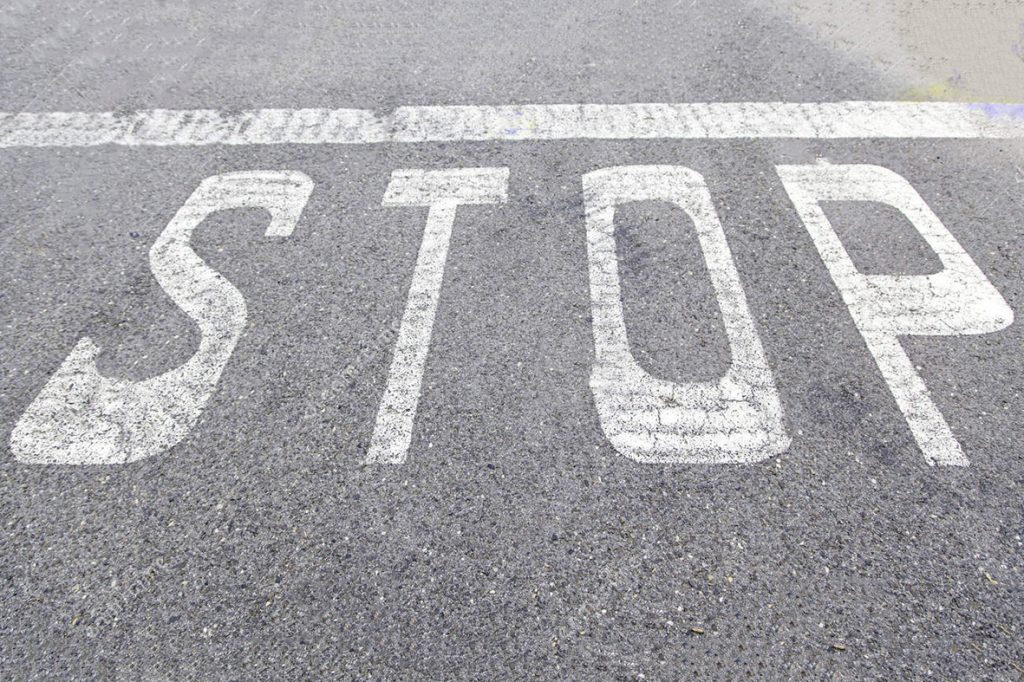 Line markings
Thermoplastic Line markings can be used to denote pathways, road edges, parking spaces & instructions.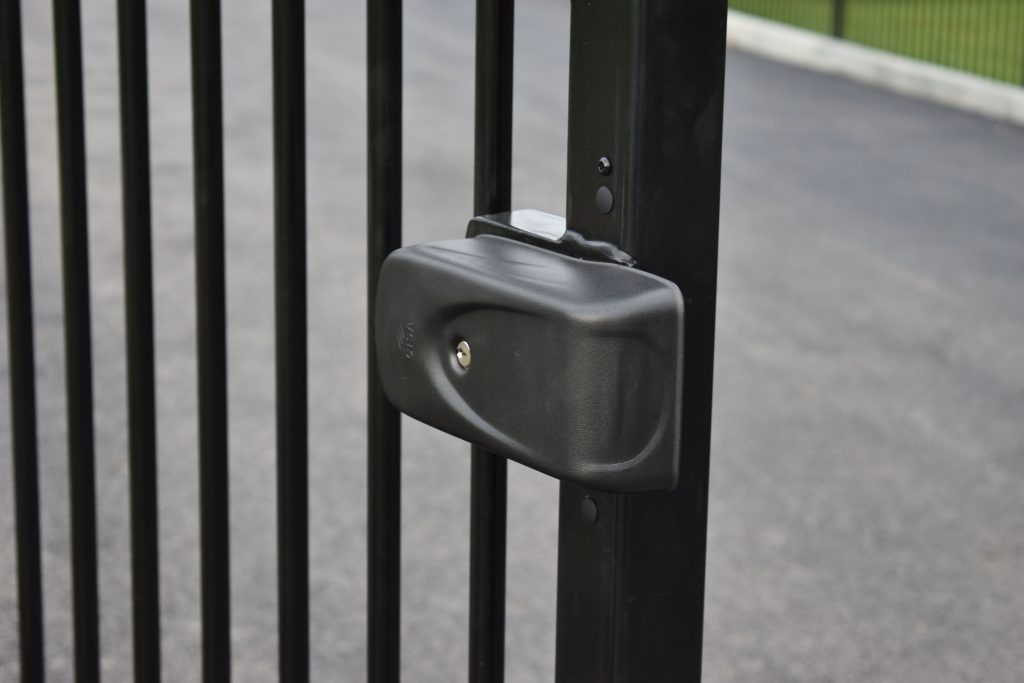 Locks
Automated gates can be locked with a variety of devices. Depending on the Gates intent, layout and other factors will determine which system is more suitable. Options include:
Electro-mechanical lock
Magnetic lock
Hold-open Magnetic lock
Solenoid shoot bolt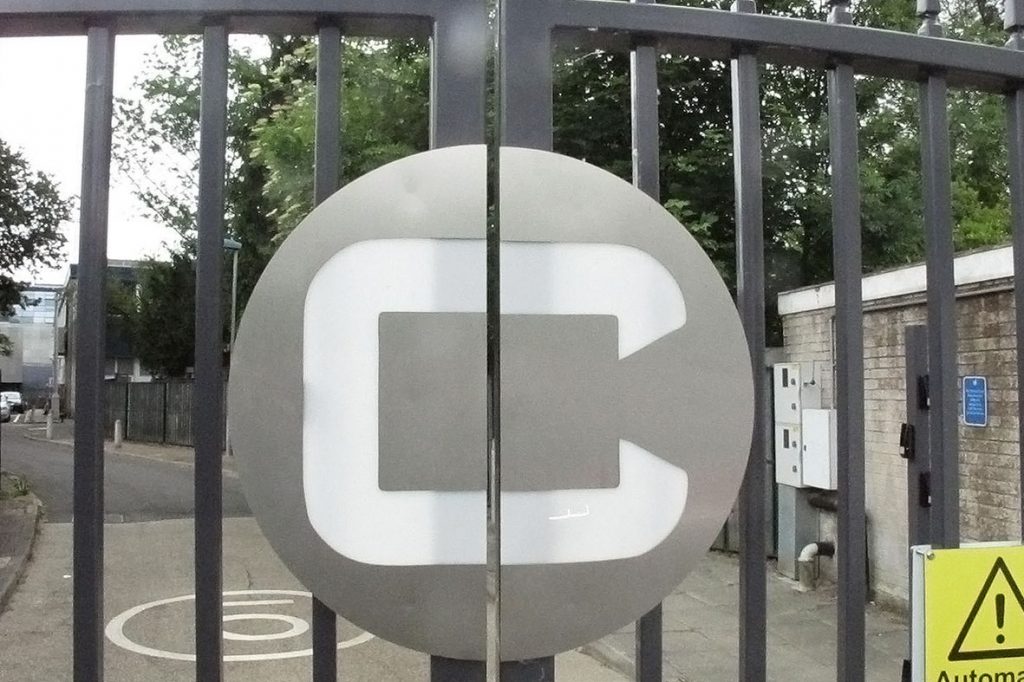 Shields, Signs & logos
Many of our bespoke gates need that extra touch to finish them – which can be done with a Shield, Sign or Logo – some examples include:
Mild steel Lasercut plates (lettering, logos)
Vinyl prints – versatile and durable
Single or Split shield
3D logos
Unique materials (Brass, Acrylic, stainless steel)