CCTV Camera System Installation Company in London, Kent, Surrey, Sussex and Nationwide
At Securafit, our Closed Circuit Television (CCTV) camera system installation and management services makes it easy and hassle free for everyone to make sure that their security needs are met to ensure peace of mind.
Your security is our passion. Whether you're thinking of starting from scratch or replacing an existing system with something more advanced, we can deliver the best tailored solutions that are designed around your unique needs and cost satisfaction. We service clients in Kent, Surrey, Sussex, London (covering North, South, East and West) and the rest of the UK. With over 20 years experience in the industry, we offer full design, installation, maintenance and repair services for residential and commercial CCTV systems.
Protect what matters most
Whether you choose to deploy a camera installation to protect your home, your commercial premises or both, CCTV is an extremely versatile tool. Our CCTV can be used for either indoor or outdoor purposes
It is a powerfully effective deterrent, making thieves think twice before impinging on your home or business premises. It also allows you to catalogue any suspicious behaviour and report it to local authorities quickly and easily.
Analogue Systems (Standard definition or High definition)
High Definition Analogue CCTV is an opportunity you can't afford to ignore. Many customers will have High Definition TV in their homes, and will come to expect the same level of picture quality from a CCTV system. Thanks to HD analogue CCTV, users can enjoy clear, quality CCTV recordings at home whilst being a cost effective solution.
HD analogue features and benefits:
High Definition images, making it easier to identify individuals.
Simple installation using standard co-ax cable.
No need to involve IT Managers as part of the installation.
Use existing CCTV investments
Cost effective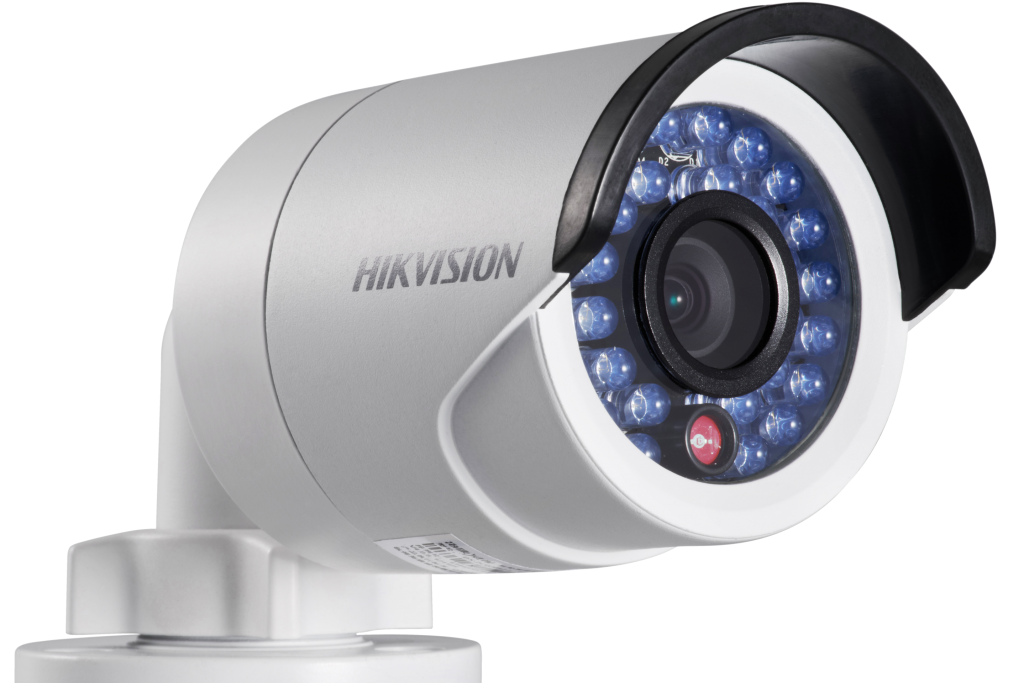 IP CCTV Systems
IP CCTV systems do not necessarily require local recording, and work by turning images and audio in to data that can be transmitted over your company's existing network infrastructure or internet connection to a central location or PC anywhere in the world. IP cameras use megapixel technology for excellent image quality at up to 3 x the resolution of the best analogue cameras on the market.
IP CCTV system features and benefits
Easy to set up, easy to use
Use existing CCTV investments
Multi camera / Multi site remote accessibility
Smartphone compatibility with real time alerts and information
Future proof
Integration with PC based access control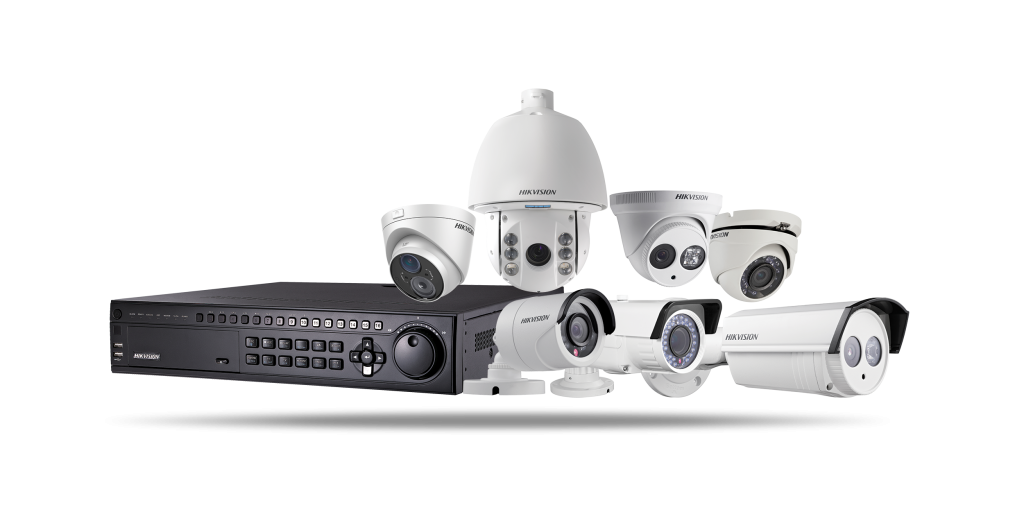 Hybrid CCTV Systems
Hybrid CCTV systems allow you to unlock the power of an IP CCTV system while retaining existing analogue cameras. This provides a cost effective upgrade route when looking to get more from your CCTV system. IP cameras and/or Analogue cameras can be used on a Hybrid CCTV system.
Hybrid CCTV system features and benefits
Use Analogue, HD Analogue & IP Cameras
Expand and upgrade easily
Add clients anywhere on the network
Integrate add-ons such as number plate recognition
Future proof
Based around reliable hardware
Set-up alerts and event notifications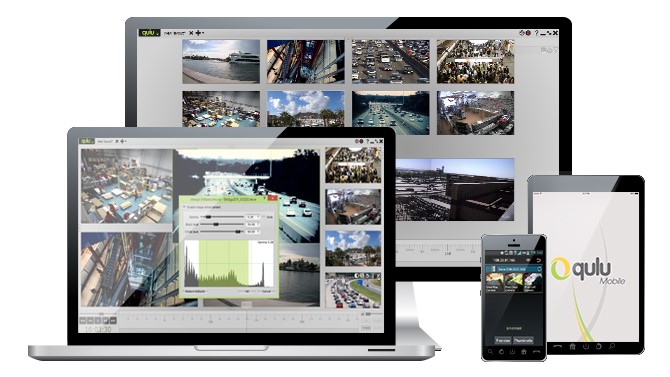 VMS – Video Management Software
Enter a new era of power performance and freedom with new Video Management Software. Designed to offer the most efficient performance on the market today this revolutionary software allows users to interact with video like never before. Securafit are happy to demonstrate VMS software free of charge.
VMS system features and benefits
3rd Party Integrations
Off-site and Multi-site Monitoring
Failover
Limitless expandability
Support for Windows, LINUX and Apple MAC OS
Unparalleled user experience
Video Analytics
The best home and commercial solutions
We are happy to design and deploy fully customised CCTV systems built around your needs to your cost specifications. We can integrate solutions that are easy to manage and access, building on top of your existing infrastructure or starting anew from scratch.
Securafit provides the best scalable installation solutions for London based homes, companies large and small, commercial, office, industrial and even high security use cases of any kind. We work with you in accordance with your needs and cost to ensure that you're completely satisfied.
Securafit CCTV system extras and features
IP and Wireless (WiFi) cameras for easy connectivity
These work perfectly in either indoor or outdoor environments connected via WiFi. We also offer the installation of covert CCTV cameras when cabling is not possible or too expensive, so wireless cameras can be used for both analogue and IP CCTV systems. We usually install wireless transmitters and receivers which can potentially transmit via WiFi over large distances.
Covert CCTV Systems
Securafit can install covert cameras that can be used when wanting to observe criminal activity without making people aware that they are being recorded. Covert cameras can be standalone or used as part of an analogue or IP CCTV system.
Video Analytics
Video Analytics are capable of counting, measuring speed and monitoring direction. For example, recognition systems can monitor the duration of time that people are present in a specific area or how long an unattended bag has been left. Some video analytic solutions are even capable of understanding colour.
Analytics can create a virtual fence which generates an alarm if a vehicle, person or boat crosses a virtual tripwire.
Monitored CCTV (CCTV Security System Integration with Intruder Alarm)
Securafit offer the installation of remote monitored commercial CCTV systems or monitoring can be added to existing CCTV systems. Remote monitoring is when a control centre (also known as a remote monitoring station) is connected to a site's security and/or building control systems. Skilled operators at the control centre then monitor activity at the site. False alarms are never an issue as footage is verified at the call centre before the police and/or key holders are called.
For further details of our installation services or a free of charge estimate, please give us a call on: 01689 800 500.
See our gallery for more pictures or contact us to discuss your security requirements.
---
Our Suppliers: